The Sports Association ANTICA BOSCHETTONA has been present for seven years in the area to promote sport, including:
* Kitesurfing,
*Canoe
* Windsurfing
*Mountain bikes and many more
It offers a green space to park your car safely and a refreshment point to take something.
In front of it we find the lagoon with moorings, quiet for those who like to practice sports or for simply want to find a place to think and relax.
It is possible to go out into the lagoon in front of the Association with canoes, boats or other means.
HISTORY OF THE NAME OF THE ASSOCIATION
The name of the Sports Association derives from its geographical position, once called "Boschettona".
The name itself recalls a wood where ancient times there were plants and trees extending over an area of 70 fields. The wood was finally cut in the early 900's.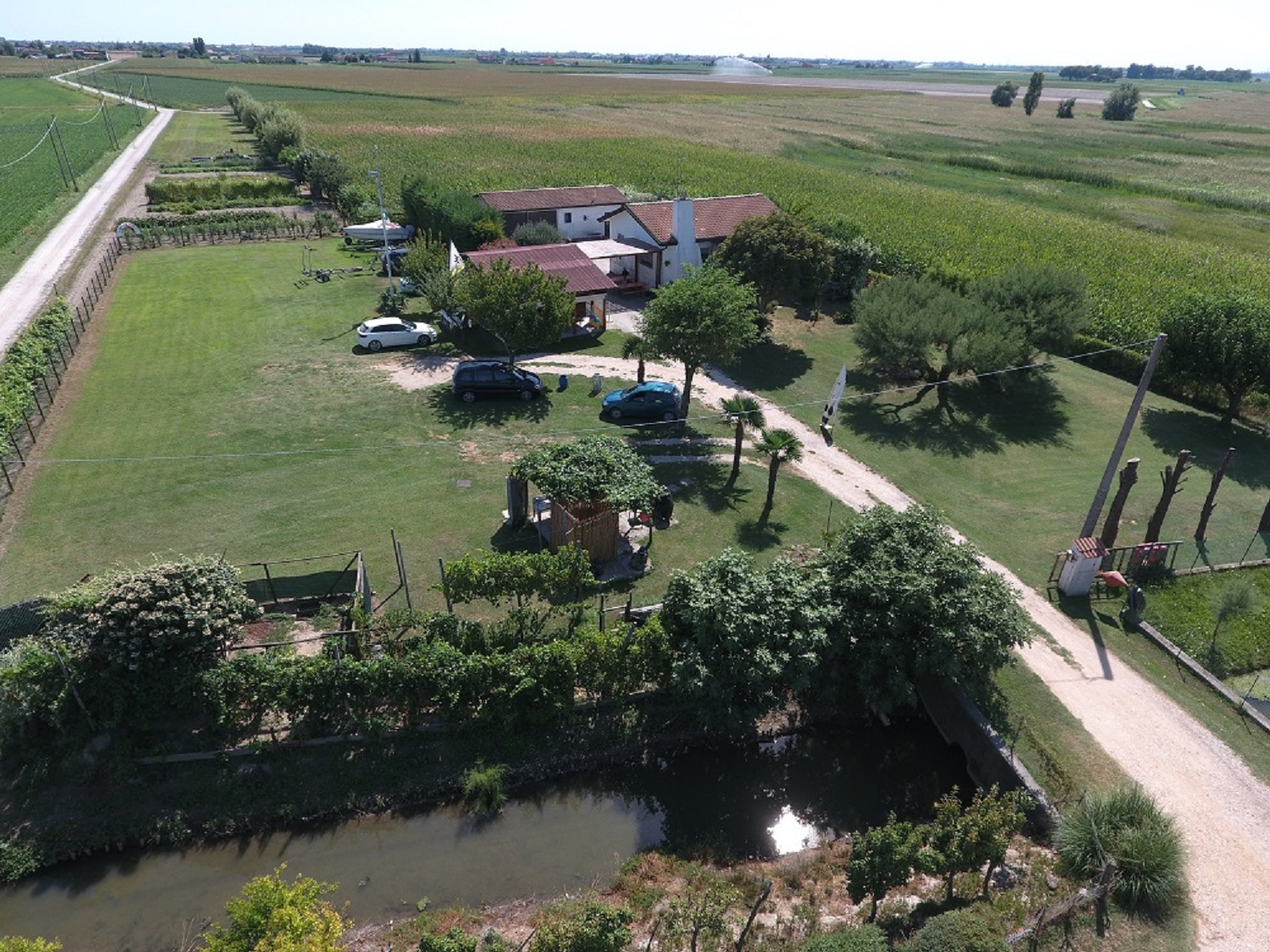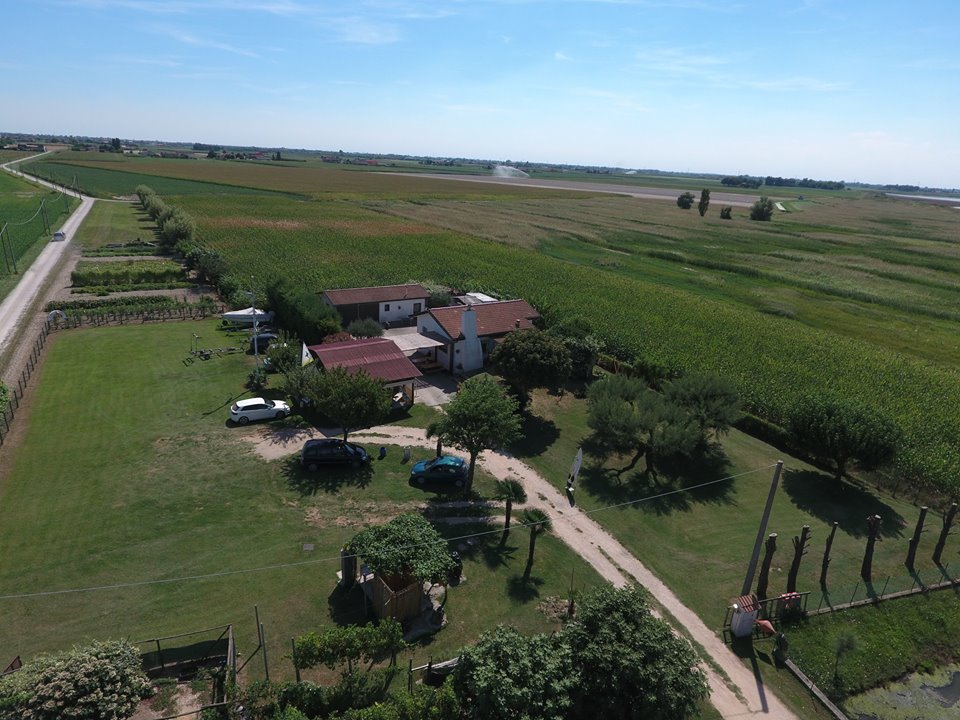 View of the Sports Association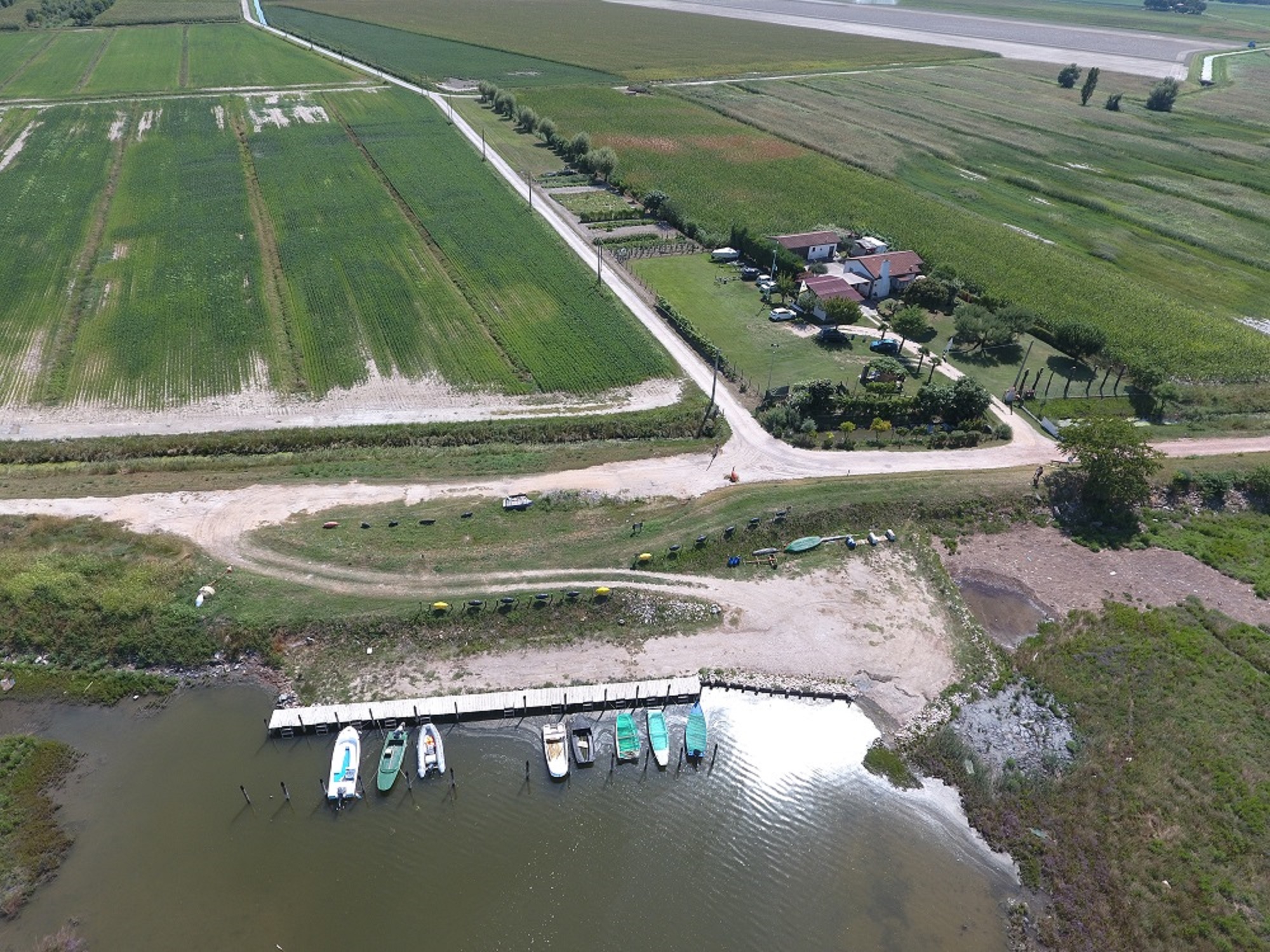 Sports Association with moorings in front of it